Zapata Jewelers
Who are we?
In 1981, Ángel Zapata, a jeweler with over 30 years experience traveling throughout Spain and abroad, founded the first store at "Calle Mandri 20" in Barcelona to offer the most prestigious brands of jewelry and pearls available on the market.
The experience and information amassed during those early years allowed him to provide a well-refined selection of custom jewelry combined with timepieces from the most prestigious brands on the market at that time.
The quest for better customer service combined with all the advantages offered by a family-run business led to the opening of a second store on Calle Buenos Aires 60 and Avenida Diagonal. With the family's second generation fully integrated into the business, this store became the location for the company's jewelry and timepiece workshops, also offering a small customer service center and showroom.
As Barcelona grew, the business grew as well. When the new L'Illa Diagonal shopping center was built, the company seized the opportunity to open two new establishments. One was dedicated to the sale of top-brand timepieces and jewelry made of gold and precious stones. The other was focused toward a more youthful clientele, offering stylish timepieces and a wide variety of items fashioned from silver.
Currently, Zapata Jewelers runs four establishments, selling custom jewelry and timepieces as well as manufacturing and distributing pieces for other establishments outside Catalonia who share the same criteria for professionalism and exquisite refinement.
Mission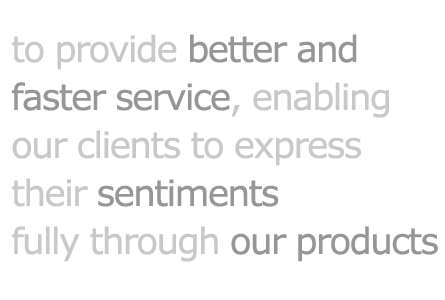 Vision